Business relocation
Moving service for your business
We offer customized business solutions for your company with highest quality standards for Company relocations. To ensure an optimal and smooth relocation, we already take all individual circumstances and even the smallest details into account, when planning your relocation. To be prepared for every single interference is the most important requirement to ensure, that your operational processes will not be disturbed. We will gladly arrange a no-obligation consultation and make you an individual offer for your relocation.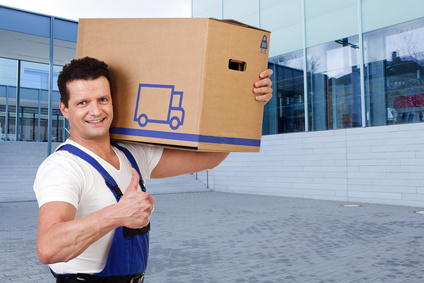 Employees Moving - Moving your employees
We gladly take over the entire organization of your employees relocation. We calculate the load capacity and every other circumstances and needs of the relocation, this allows to plan everything in detail right from the start.
We offer the possibility to store your files and furniture in our storehouse. Either for your relocation or even long-term. The Storehouse is, of course, dry and heated.
Internal relocations of single offices or entire departments
When restructuring offices it is often necessary to relocate single offices or entire departments. Even at short notice, we are the right contact for you.